Executive Courses
The online course that every Executive and business leader should attend to. Its mission is to update you with the necessary knowledge and education for business innovation, towards the emerging Blockchain and Industry 4.0 technologies
of the near future.
WHEN IS IT TAKING PLACE?
The EXECUTIVE ONLINE COURSE consists in 8 lessons of 3 hours each and it is available online,
on the ICI Bucharest eLearning platform.
---
For participation, please download the REGISTRATION FORM and
contact us directly at ebcl@ici.ro for more details.
8 weeks, including
orientation
3-5 hours per week,
entirely online
Weekly modules,
flexible learning
Receive an EBCL Certificate of Completion
YOU WILL EARN THE BENEFITS OF:
A profounder understanding of the abilities and restrictions of Blockchain technology (pillar of the Industry 4.0), Cybersecurity and high end Decision Support Systems, allowing you to assess which business and organizational issues it can improve and innovate.
A framework for a Blockchain-based strategy that addresses a challenge within your own business or organizational context.
Knowledge of how Blockchain technology powers applications like Token-based initiatives, guided by Cryptoeconomics expert Prof. Dr. Alfred Taudes of the WU Interdisciplinary Research Institute for Cryptoeconomics – Vienna University of Economics, Austria.
---
Module 1: An introduction to Blockchain Ecosystem
Fundamentals of Blockchain Technology. Blockchain Mechanisms for Architecting Business and Information Technology. Application of Blockchain Technology to boost Cybersecurity.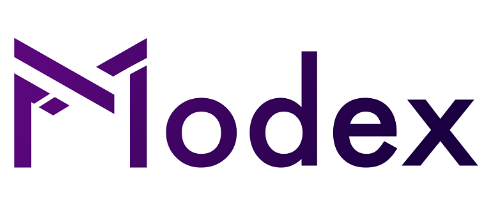 ---
Module 2: Blockchain Ecosystem applied in TECH and BUSINESS software development
Evaluate Blockchain Technology as a specific architecture and application that innovates meaningful problems and opens new ways of business solutions in digital ecosystems.
---
Module 3: Blockchain technology and Supply Chain industry
Recommended solutions to the one of the most important sectors of the industry: Supply Chain. Using complementary technology for transport, logistics, distribution, analytics and securing the tracking of goods online.

---
Module 4: Blockchain technology applied in state-of-the-art System Resilience Governance Architectures
Introduction in Decision Support Systems with high end applications like TopEase, a dynamic tool that manages complex definitions and rules, with focus on stakeholder's visualization, compliance and interaction.
---
Module 5: Introduction to Crypto Economy and Asset Tokenization
Discover the fundamentals of how businesses and institutions will be operational through the implementation of emerging Digital Assets (Tokens), governed by Blockchain technology platforms.
AN ONLINE EXECUTIVE EDUCATION FOR INVESTING
IN YOUR FUTURE
This EXECUTIVE BLOCKCHAIN LABORATORY online program is delivered in affiliation with ZOOM online conference services. Connect to an increasing community of international professionals who have already profited from the occasion to:
Accumulate confirmable and related skills and get valuable credit from an international selection of universities and companies with excellence in Blockchain technology
Appreciate a custom-made, professionals-mediated online executive learning experience designed to make you feel supported at
every pace
Experience a structured but flexible approach to online executive education as you plan your learning around your everyday life to achieve weekly marks
DOWNLOAD EXECUTIVE COURSE BROCHURE
*Required Field